Every booking at Avito Aviation already includes a comprehensive service. Among this is a personal point of contact, 24/7 accessibility as well as detailed and in-depth consulting and support.
Apart from our comprehensive and inclusive service offering, we also have several additional services in store. This enables us to tailor every flight exactly to your needs. This entails an individual limousine service, exclusive catering, corporate branding, travel assistance for physically handicapped people as well as child care.
Limousine and concierge services
We will, of course, arrange for a suitable limousine service to drive you to the airport or from your destination airport onwards, if you wish. In this way, you can arrive at the destination of your travel without any delay. Your preferences regarding car and driver will be taken into account. If you want a driver who speaks your mother tongue, we will arrange for that, too.
If you need a meeting room at your destination airport, we will book a suitable conference facility through one of our partners. Or do you want to surprise your travel companions with a special gift or event – for example for a birthday, a company or wedding anniversary? Talk to us and we will make sure that everything is perfect!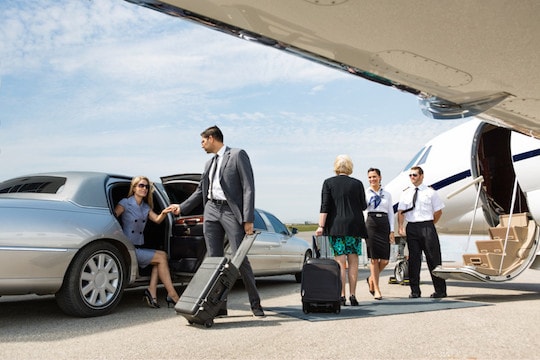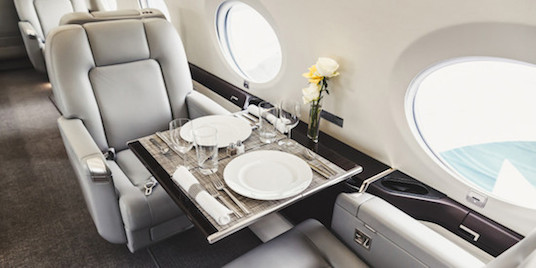 Exclusive catering
A standard catering service is already included in all flights booked through Avito Aviation. This normally comprises cold food and snacks such as canapés, sandwiches, fresh fruit, chocolate and similar refreshments. Soft drinks and alcoholic beverages such as beer, wine and a house champagne are also included.
If you want a more exclusive kind of catering, this is also possible without any problems, of course. You can choose from a wide range of selected treats. These include blini with caviar, lobster canapés, foie gras, fine cheese and much more. You can also choose from a wide variety of drinks, a large selection of delicate wines, champagnes and spirits. Please bear in mind that small aircraft have no kitchen on board and cannot offer freshly prepared meals. If you are interested in an exclusive dinner above the clouds, please contact our team. We will gladly assist you in your culinary desires.
Corporate branding
Most private jets do not have a corporate branding and feature a neutral design. Due to this you have the possibility to enhance the appearance of the chosen aircraft with your own corporate design. We can arrange for your company logo being applied to the headrest covers or attach your branding on the outside of the jet via removable foils. We will gladly put your company brochures on display in the cabin, too.
An individual branding is especially useful for larger aircraft that are to be used for company incentives or events. If you are interested in corporate branding for your jet, please contact us and we will discuss all the necessary details with you.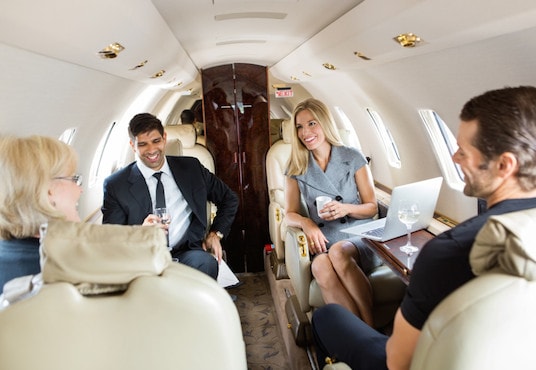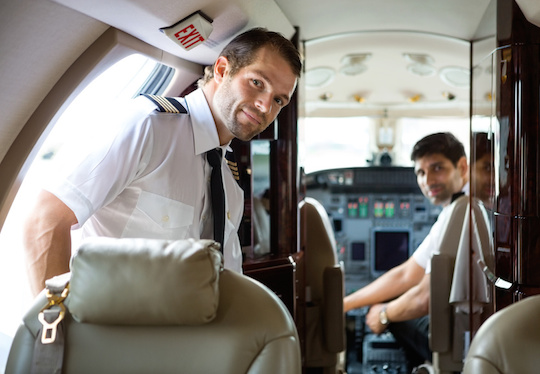 Flight assistance
Avito Aviation will also support you, if you have a physical handicap or if your child has to travel alone. We ensure a pleasant flight and take special precautions so that you can arrive at your destination safely and absolutely stress-free.
If your child is traveling alone, we put special emphasis on pleasant and child-oriented surroundings. We have an assortment of games, children's books and consumer electronics such as gaming consoles ready for use on board. However, a special highlight for any child is the ability of being present in the cockpit during take-off and landing of the airplane. The captain will show the instruments to the little ones and thus ensures a memorable experience. If your child is still very young, it is advisable that a specially trained flight attendant/ nanny will be accompanying the flight.
If you are physically handicapped, this does absolutely pose no hindrance for using a private jet. We can rearrange the interior of the jet to make its suitable to your needs. You will also get all the personal assistance you need. Please inform our charter team of any necessary precautions when booking your flight.
From a single-engine Mustang to large commercial airliners, we can offer you access to more than 7,000 aircraft worldwide. Our data base helps you in identifying the right jet for your needs.
A crucial advantage of a private jet is its ability to use a multitude of airports. Apart from many additional information, our flight data base shows you which aircraft can land on which airport.
Only a perfect service will turn a private flight into an extraordinary experience. Thanks to our expertise in coordinating all service providers, we can guarantee you a hitch-free process.